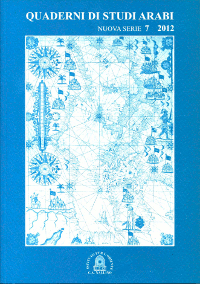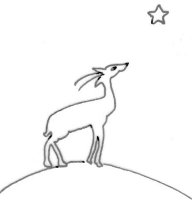 New series
The Review adopts the peer review double wind evaluation system.
The form for the referees in PDF can be downloaded in the appendix.
The Quaderni di Studi Arabi began since 2006 a New Series, which is published by the Istituto per l'Oriente C. A. Nallino of Rome. The review, that was founded in 1983 – with an issue devoted to the doyen of Arabian studies, Francesco Gabrieli – aims to provide a forum of interdisciplinary discussion on the lines of a publishing program, that has become consolidated over the last twenty years in a significant production.
Their specific subject is the Arab civilization in its historical-cultural context and the analysis of a lot of aspects, in which it has expressed itself.
The New Series is divided into annual volumes, which consist of a monographic part by an expert in this field, of a part of a general nature, and of the section Notes and Reviews.
The popular poetry, the places and the imaginary world in Arabic literature, the historical methodology, the poetry of heroes and bandits, criticism, the Muslim Sicily, the researches in the field of Arab-Islamic archeology appear among the already discussed topics and those ones already planned for the future issues.
The review makes use of an International Scientific Committee and publishes original articles in the chief European languages, without forgetting the iconographic documentation.
The review is on JSTOR.