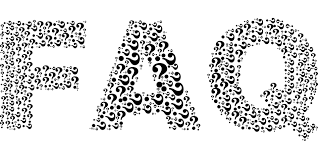 Here are some of questions, which are more frequently asked
Q. Does the access to the library of the IPOCAN imply a kind of payment?
A. No. The access is totally free. However bags and other containers must be deposited in the specially provided places. It is compulsory to mute the ringtone of the mobile telephones.
Q. Can you get the books out of the library?
A. No. It is allowed the only loan within the circuit of the Libraries of Rome.
Q. Can you make photocopies?
A. Yes of course, within the limits of pages required by law. The cost of each copy (A4) is 10 cents.
Q. Can you take advantage of an useful scientific assistence in order to do research? Can you receive some information – by e-mail or phone – about the presence of printed works in the library?
A. No. Some advice, however, can be given by experts (mostly academic), who are often in the Istituto per l'Oriente C. A. Nallino.
Q. Can you attend the lectures freely?
A. Yes, although it is necessary to join IPOCAN, in order to be informed in advance, and to benefit from a 30% discount on the cover price of the books published by the Istituto.
Q. Do the courses of Arabic language (Turkish or Persian) require some basic knowledge?
A. No. The courses are organized in such a way as to allow everybody to learn language from the first rudiments of the alphabet.
Q. Are the pets allowed in the Istituto?
A. No. The purpose and the nature of the spaces of the Istituto don't allow it.